Via Scoop.it – The Social TV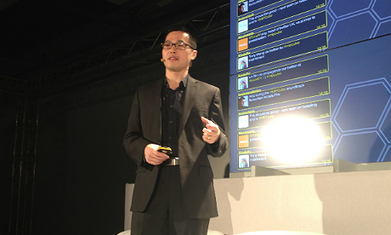 "Twitter's UK general manager Tony Wang expects broadcasters to start using the microblogging service in more "artful" ways beyond showing hashtags and account handles on-air.
'Broadcasters are not the ones to choose whether to have social TV. It happens whether they like it or not. But they have a choice about how to harness that social TV energy,' he told the MIPCube conference in Cannes.
Wang cited stats showing that 80% of under-25s are using a second screen to communicate with friends while watching TV, while 72% of them are using Twitter, Facebook and other mobile apps to comment on the shows they watch."